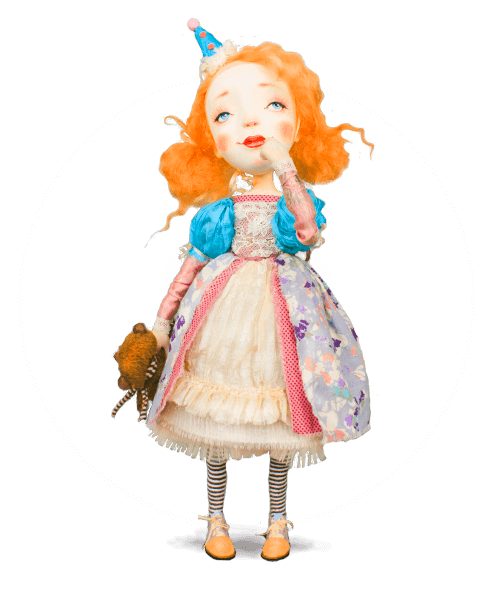 What should you know?
Artist dolls can be divided into several groups according to material and type. For building figures, I like to use liquid plastic and less wood. For clothes can be used almost all textiles. A specific face and a special posture may be defined based on a template or sketch.
Depending on the choice of material, it may take time, untill I collected appropriate substances, which can push the start of production back. Production of doll furniture must be agreed in advance, because it could significantly increase the effort and, as a result, the completion of the whole concept.