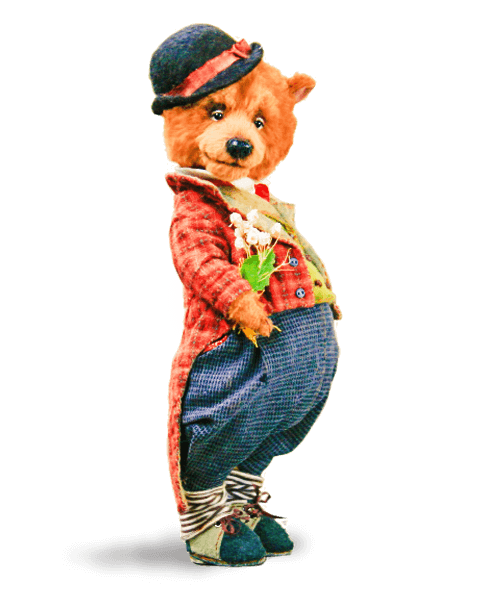 Get your own uniqe teddy!
Where is my teddy?
Teddys splitted the mankind in two parts: people, who exactly knows, which teddy they want and people, who is unsure by this decision. The mainquestion is - which teddy is the rightone for me or for someone else? If you are not sure or want to get some uniqe teddy - write me a message. We will fint the perfect solution for you.
Workplan:
Please note: my work is planned far in the future. Because of this, sometimes I can start with producing läter.
Worktimes:
Usually I create teddys on a order, so I dont have many of them on stock. "Handmade" needs its time! Depend on size, input and shippingtime it could last from 1-2 to 5-6 weeks.
Materials:
My favorite stuffs for the surface are viscose, plush and mohair. As filling I use sawdust or granuls. Clothes are usually made of "vintage" stuffs, which are naturally or artificially get older.
Prices:
Depending on size, material, input and awards (f.e. "Moscow Diamond Bear" or "Golden George") some teddy has, his price could vary.
Garanty:
I set no warranty on my teddys, beause there are no complaints till today :)